Global Shortages & the Impact to Duke Energy
Dear Customer,
The utility industry continues to experience material shortages to support new construction across the US and Duke Energy is no exception. Global raw material shortages for steel, aluminum, resin, and lumber have had impact on availability for steel/aluminum poles, conduit, transformer pads, secondary pedestals, as well as wood poles/reels/crossarms. Suppliers and manufacturers are experiencing significant labor shortages in workers and truck drivers, as well as raw materials.
While the industry is experiencing material issues, it is also experiencing levels of demand in residential housing that are hitting highs not seen in several years nationwide.
How is Duke Energy working to mitigate impacts to your projects?
Our Supply Chain is performing robust reviews of stock on hand, vendor lead times and current system points at which reordering of material occurs automatically.
Here are the actions we are taking to proactively mitigate potential impacts:
We Appreciate Your Understanding & Collaboration
We hope this information provides you and your organizations with insights on why we face challenges with material availability and the steps we are taking to address them. Supply in the marketplace is expected to remain tight but we are working hard to find alternative solutions to close the gap.
We thank you for your understanding as we all manage through these challenging times.
We have been, and are open to creative solutions, so feel free to reach out to your designer or Paige Adams (paige.adams@duke-energy.com) with suggestions.  Of course, there are standards and codes we must adhere to for safety reasons, but we will entertain suggestions and creative solutions.
We recognize that you, our customer, may also be experiencing similar material issues.  Some of the solutions we have offered customers are below.
o   Approved Meter Enclosure List
o   See bottom of this memo for options.
Thank you and we appreciate your business.
Paige Adams
Bret Litmer
Philip Barker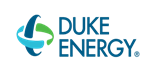 CONFIDENTIALITY NOTICE: This message, including any attachments, is for the sole use of the intended recipient, and may contain confidential and privileged information. Any unauthorized review, use, disclosure or distribution is prohibited. If you are not the intended recipient, please contact the sender by reply e-mail and destroy all copies of the original message.
Duke Energy conduit options
1.    HDPE conduit is a suitable substitution for PVC and can be used in its place. Please plan on transitioning to PVC conduit whenever you are required to provide path into pad-mounted equipment, and it is not feasible to run the HDPE conduit directly into the pad itself.
2.    Fiberglass conduit is a suitable substitution for PVC and can be used in its place. Duke Energy does not carry or provide fiberglass conduit at this time, but for customer installed conduit it is a viable option if transition couplings are available.
Please keep in mind that these are temporary alternate solutions.  Duke Energy's preferred conduit material is Schedule 40 PVC.  DO NOT install conduit that cannot transition to the comparable diameter Schedule 40 PVC